Dome Construction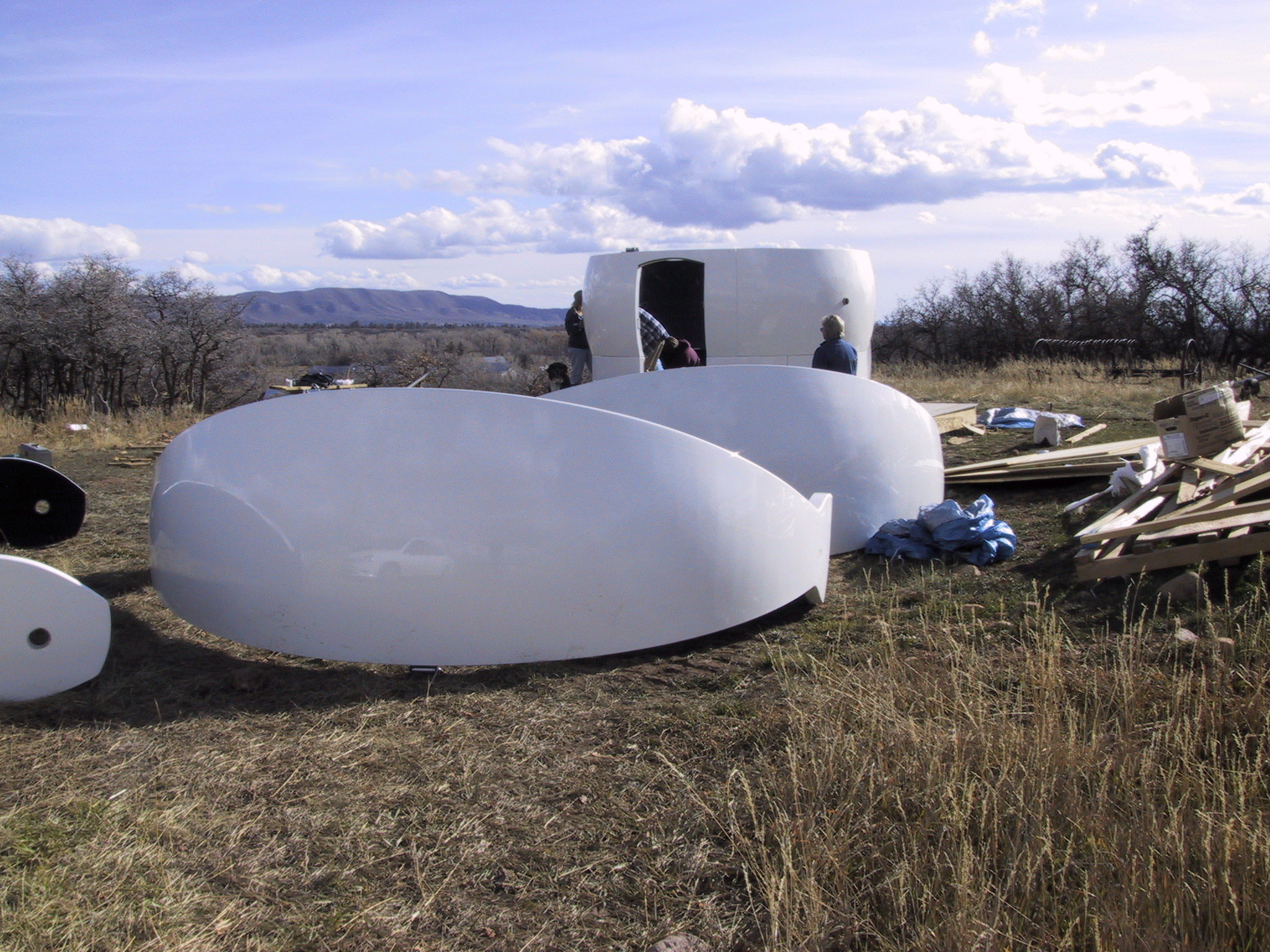 Dome Construction: There was a "Dome Raising Party" with many students and interested community members. At this time, there was no power to the site, so batteries were having to be "commuted" in when we needed power tools. The dome was pretty much finished by late fall 2003, but it sat empty (and open - no way to close it without power!) for most of the winter.
Date: November 2003

Views: 2752
This work is licensed under a
Creative Commons Attribution-NonCommercial-ShareAlike 4.0 International License
.