Wide field Cassiopeia, M31 etc.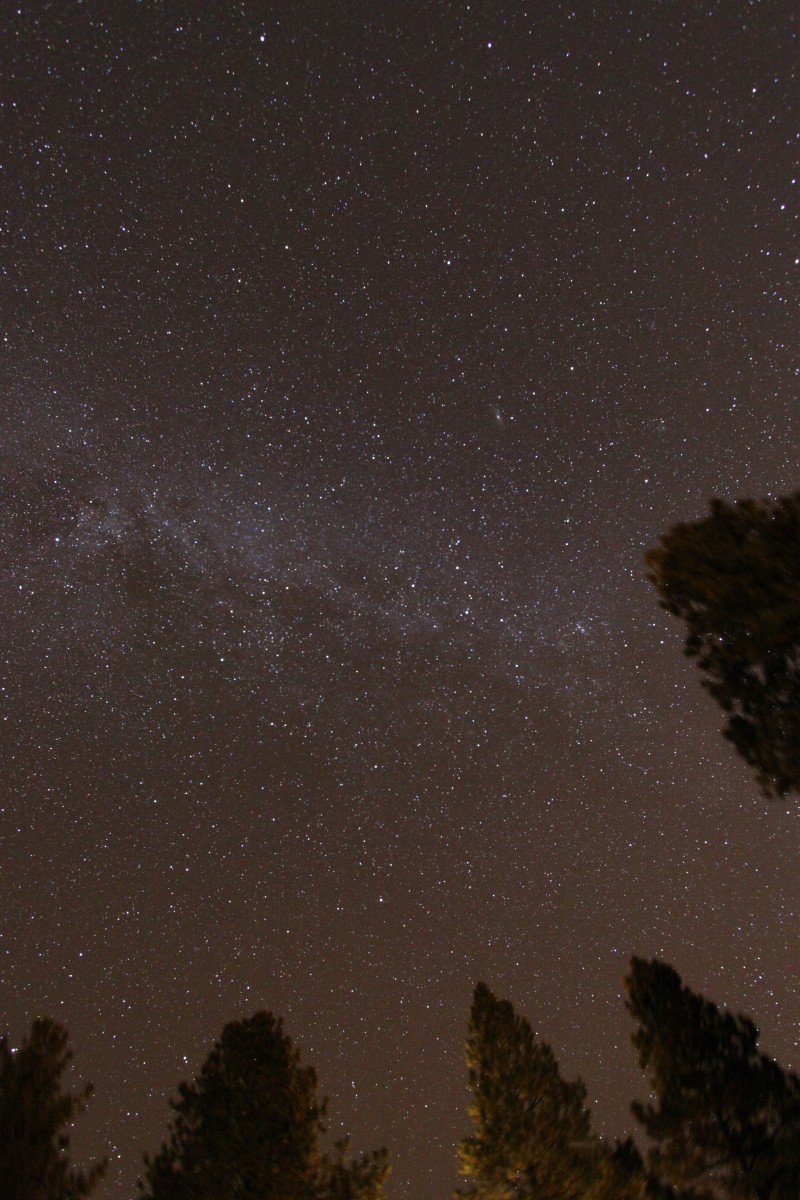 For high resolution, click here.
Wide field Cassiopeia, M31 etc.: Shot of the Milky Way in the direction of Cassiopeia. You can see M31 and, more faintly, M33 to the right.
Date: November 2009
Equipment: Canon 50D with 10-22mm zoom lens. Tracking (unguided) image on a Meade LXD-55 mount.
Exposure: Four minutes. Set at ISO 1600, and f5.6.
Processing Notes: None. This was just saved as a JPG file by the camera.

Additional Comments: I tried various exposures, f-stops, and ISO numbers. This was the most "pleasing" single image. The next step would be to try stacking several of these. The glow in the trees at the bottom is the reflection from the lights in my house.
Views: 3629
This work is licensed under a
Creative Commons Attribution-NonCommercial-ShareAlike 4.0 International License
.