NGC 5907 - Splinter Galaxy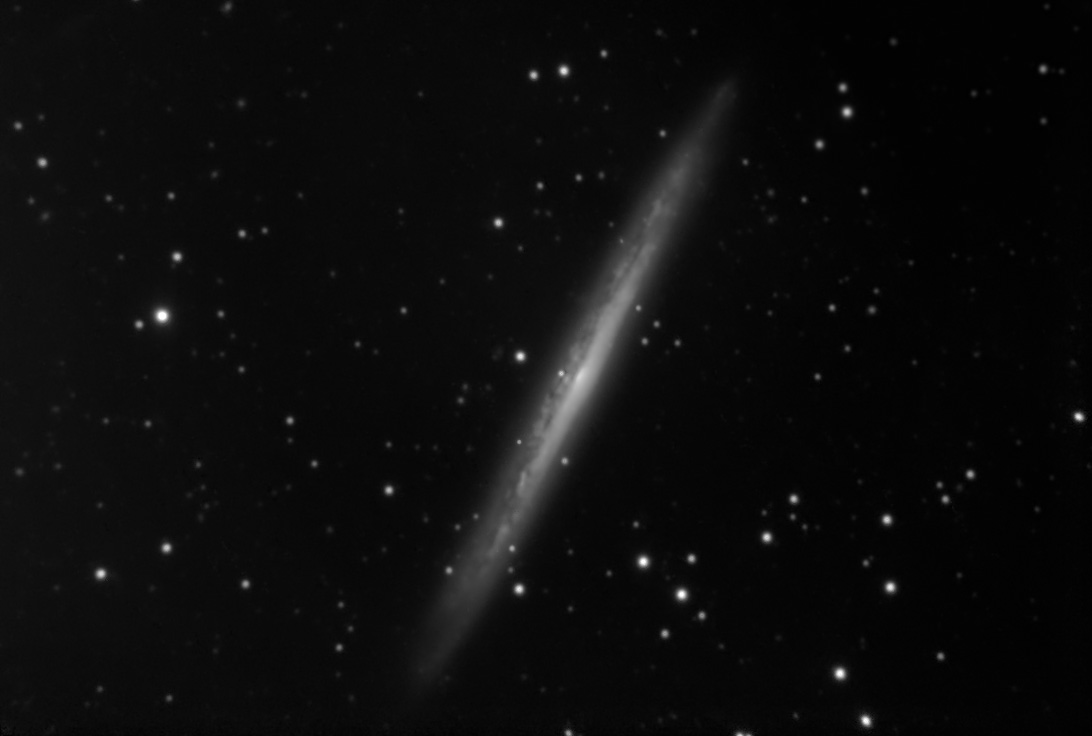 NGC 5907 - Splinter Galaxy: This edge on spiral galaxy is in the constellation Draco.
NGC: 5907
Right Ascension: 15h 15m 54s
Declination: 56° 19.75'
Apparent Magnitude: 10.4
Date: July 2009
Equipment:
Telescope: Meade 16" Schmidt Cassegrain with f6.3 reducer
Camera: SBIG ST-10XE
Guiding: Meade 5" refractor/DSI Pro/PHD

Exposure: L: 18x4 minutes

Processing Notes: Data acquisition with CCDSoft. Reduced and aligned in CCDStack (using 5 minute darks). Subs combined in Sigma Beta. Adjusted curves and levels. Slight blur on the dim areas and sharpening on non-star bright areas.
Scale: ~1.0"/pixel

Links to images of this object on other sites:
http://www.noao.edu/outreach/aop/observers/n5907.html
Additional Comments: Processing was never done during summer 2009 when the image was taken, and I am not sure who did the imaging. (Possibly because there was not a set of 4 minute darks?) Processing 4/17/2010 by CLH.
Views: 2478
This work is licensed under a
Creative Commons Attribution-NonCommercial-ShareAlike 4.0 International License
.