Class at Observatory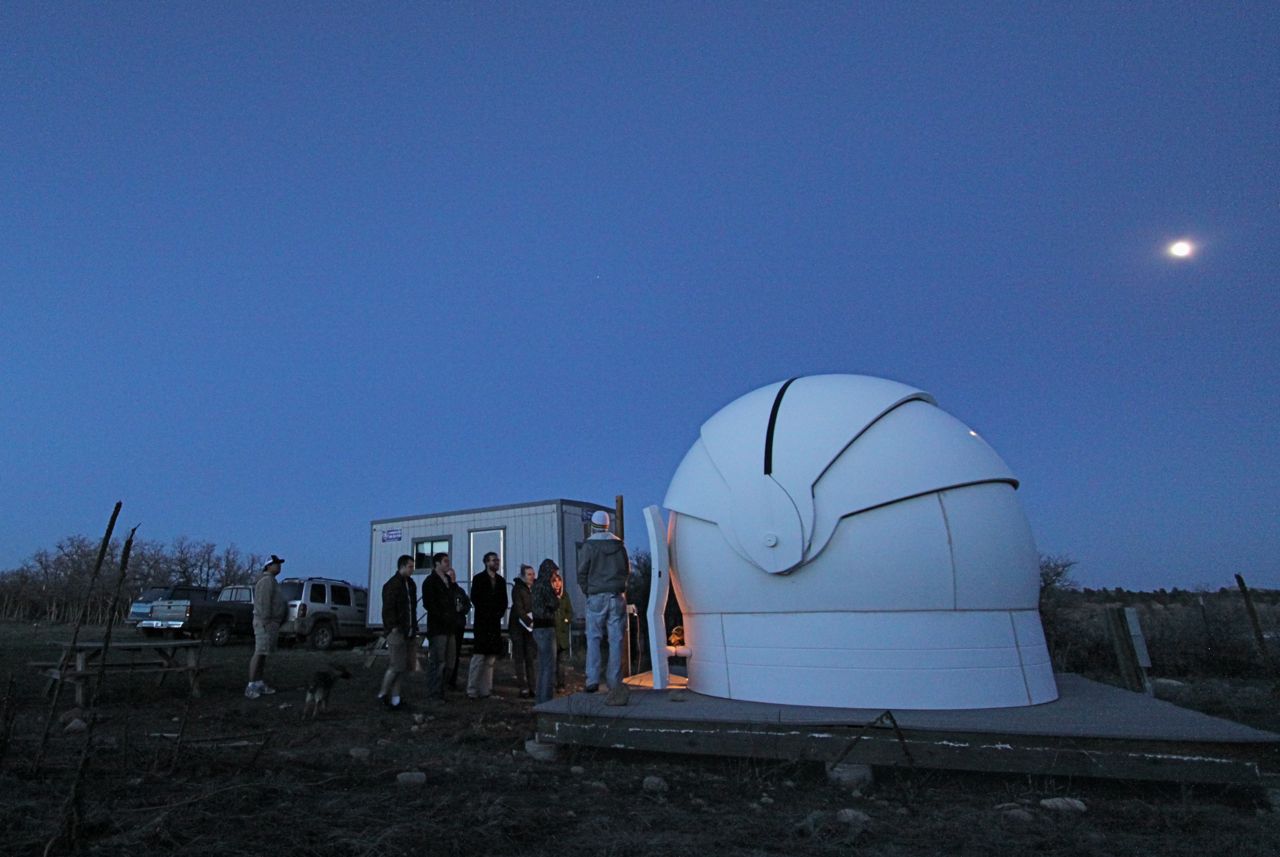 Class at Observatory: Physical Science 206 students visit the observatory on the night before the full moon.
Date: April 2010
Equipment: Canon 50D
Exposure: 1/15 sec, f3.5, 1600

Additional Comments: Here is a link to a quicktime "movie" (just a time lapse series of shots) of the evening's observations. (I should probably make it play faster...) http://www.fortlewis.edu/observatory/slideshow/Observatory_v3.mov
Views: 3817
This work is licensed under a
Creative Commons Attribution-NonCommercial-ShareAlike 4.0 International License
.