Star Party - Light Painting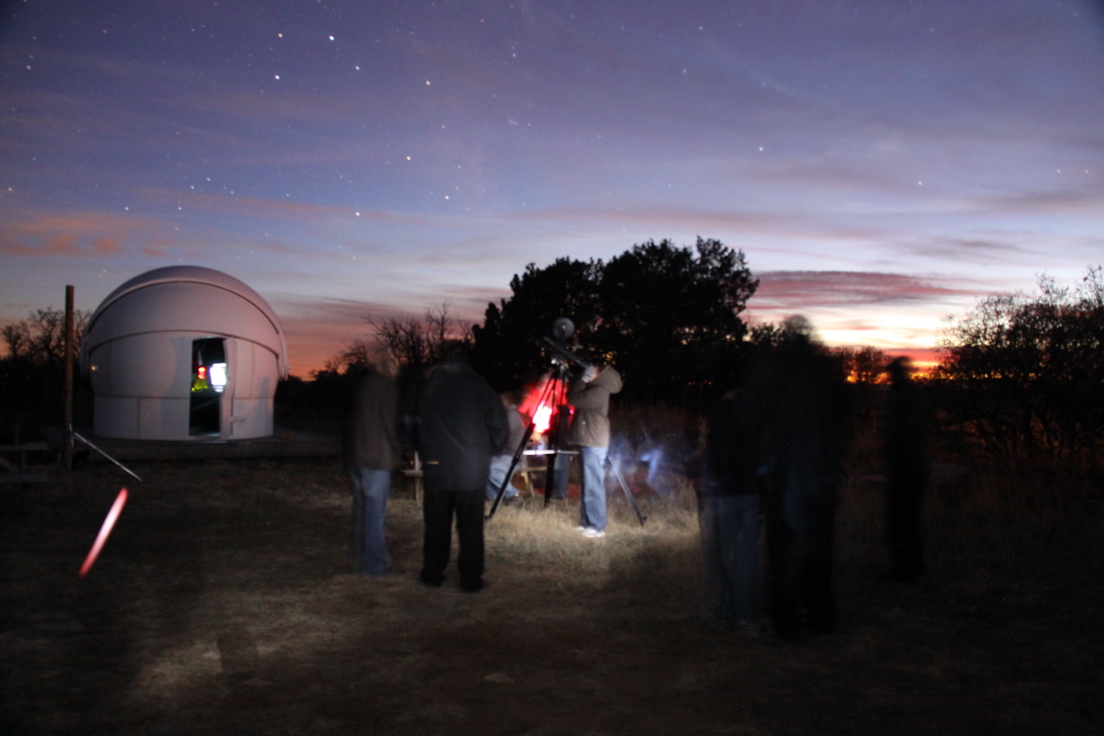 Star Party - Light Painting: The shutter was opened for 30 seconds as I wandered around with an LED flashlight, concentrating around the new binoculars. The dome was lit from a distance to get more even illumination. The (manual) focus was a little soft, and the exposure was long enough to see a tiny bit of star streaking. Although the clouds are easily seen in this picture, it was already dark enough to see lots of stars.
Date: November 2010
Equipment: Canon 50D, 18-200mm zoom lens at 18mm
Exposure: 30 seconds, f4.0, ISO 1600

Views: 3007
This work is licensed under a
Creative Commons Attribution-NonCommercial-ShareAlike 4.0 International License
.