Gear lubrication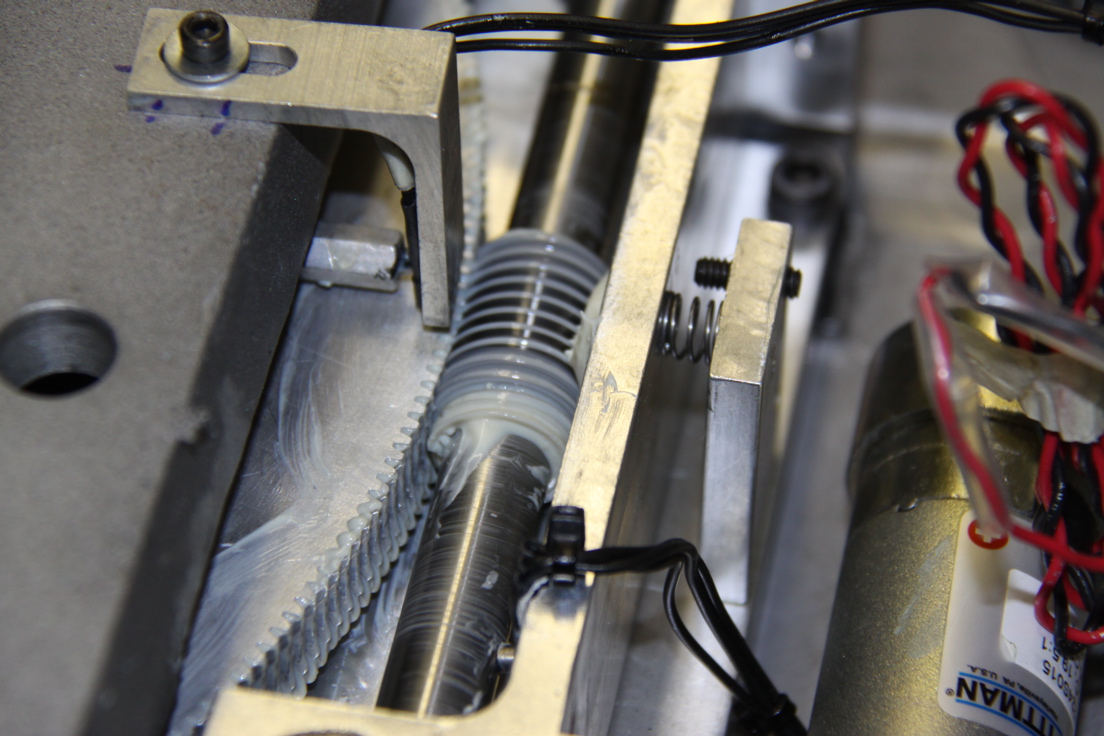 Gear lubrication: In 2011 the RA motor to the 16" LX200 was replaced with a new Pittmann stepper motor (GM8224S015). After that, all gears were cleaned and re-lubricated with Lubriplate 105 mixed 3:1 with Nye Fluorocarbon Gel 868H. This is the right ascension assembly in the base of the LX200. The new motor can be seen on the right.
Date: November 2011

Additional Comments: The new motor came with 500 ticks on the encoder, but the Meade mount wanted 360, so I had to use the encoder from the old motor. That involved getting a set of sub-mm metric allen keys (!) for the set screw. The new motor came with a 1/16" set screw, so maybe Meade just made special "requirements" to keep things in house.
Views: 3511
This work is licensed under a
Creative Commons Attribution-NonCommercial-ShareAlike 4.0 International License
.